My Stepmother, My Lover – Preview
Voyeur
My dad left the summer I turned 20, joining my mother in death. All I had left was my sister and my stepmom. I love my stepmom. Now let me be clear, I don't mean that I love her like a mother, I have never thought of her that way, I mean I am in love with her. She married my dad a few years after cancer claimed the life of my mother when I was 16. She was, and always will be to me, gorgeous, and from the moment I met her I wanted her to be mine.
The first time I saw her naked is something that I will never forget. I snuck into their bedroom on one of the rare instances when both of them were out of the house and wired a small camera inside the bathroom vent, providing me with the perfect view of the master bedrooms shower. I knew that if the camera was ever found I was as good as dead, but these kinds of thoughts simply didn't hold weight against the force of my desire.
Time went by until the perfect opportunity presented itself, I had to be exceedingly careful, as I wanted to be sure I did not accidentally catch my father in the shower since that is the kind of mental scarring that takes years of therapy to undo. I waited until a day when I was positive that he had left for work. The sound water running was heaven to my ears and I immediately pulled up the camera on my web browser.
As I punched up the security code to access the feed I thought I might have a heart attack when the picture came through. It was everything I could have hoped for and more. against all odds the camera was perfectly placed to give me a view of her, standing calmly under the flow of hot water that cascaded over her naked body, a sight that would fuel my dreams for years to come.  I watched as she ran her hands over her breasts, sliding over the slick flesh. She appeared to make a sound of deep satisfaction, though the camera was one of the cheaper models and didn't have sound. Her breasts were bigger than I had expected, standing proudly on her chest despite her age. Her body was well toned and showed the fruits of her labor as she worked so hard to stay in shape. She reached out of the screen and picked up a bar of soap and a loofa, and set about to the task of cleaning her body. She quickly covered her breasts and her pussy in soap, rubbing her loofa over every nook and cranny. I could not have asked for a better show, she positioned herself almost as if she knew where the camera was and performed for it. She spent an inordinate amount of time on her breasts, rubbing and pawing at the soapy flesh. They bounced and swayed in the steamy air and I could tell that she had aroused herself, her nipples standing erect in the shower's warm embrace, her eyes closed in quiet satisfaction. After what seemed like ages her hands started to drift lower, dropping first to her smooth, flat stomach before finally sliding between her legs and finding the bare smooth skin of her vulva.
This was by far the best day of my life.
Her hands slipped back and forth between her legs, working with a frantic pace. One of her fingers penetrated between the lips of her perfectly smooth pussy, plunging deep inside of her. The soap appeared to facilitate her progress, providing ample lubrication for her erotic exploration. Her free hand rose up to clutch at one of her breasts, twisting and teasing the nipple savagely. Although I could hear nothing, her mouth opened in what was undoubtedly a moan of pleasure drowned out by the falling water that surrounded her. She shuddered and shook leaning against the wall of the shower as her body responded to her expert touch, as her orgasm rocked through her she relaxed against the shower wall, her eyes closed and a peaceful smile on her lips.
Although she had reached the end of her erotic interlude, my own mind was playing out a fantasy quite apart from reality. In my head I joined her in the shower, where she embraced me, her slick soap covered body sliding against mine, our mouths meeting. She was desperate for me, hungry for my cock. We wasted no time and our bodies merged with the frantic passion of those consumed by desire. I sat on the narrow shelf of a seat built into one wall of the shower, and she immediately found my lap, guiding my cock inside of her as she slipped down upon it. In one thrust taking all of me into her tight, wet cunt. I groaned as my groin ached with desire, the fantasy of her warm pussy gripping my shaft. In my fantasy, she called to me, begged me to fuck her as she had never been fucked before, a request which with which I eagerly complied. In the end, she begged me to fill her with my cum, a plea which I fulfilled with gusto, filling her with my seed.
Reality again intruded as the aftermath of my orgasm ripped me away from our fantasy union and returned me to my room again, a wash of cum covering my hand and boxers, the fantasy faded and reality came back into focus. Instead of satiating my desire for her my fantasy renewed the burning passion to possess her in reality. But for now she was still in the shower, alone, and I was still in my bedroom.
Read on today!
The following chapters feature a lesbian encounter with the neighbor and finishes with the impregnation you have been waiting for. Check it out today…
This preview is a selection from a full-length erotic story. If you liked what you have read so far and are interested in checking out the full story it is available for sale in our store. The story can also be viewed to those with a Tier II or Tier III membership with the site. Membership carries the added bonus of an automatic discount on purchases of stories or pictures from our store. Memberships can be purchased through the store as well. Check out the option that works best for you today!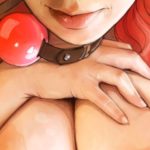 This story was written by Lilly Ashwood. Lilly is the owner and primary operator of Lashwood Erotica and has been writing smut in various forms for years. Head over to the "About Me" section of the site to learn more about her and to check out the FAQ.
Copyright
Copyright  © Lashwood Erotica 2018
This story is an original artistic creation and is the sole property of Lashwood Erotica. Reproduction or reuse of this picture is strictly forbidden without the express written permission of Lilly Ashwood or an appointed representative of Lashwood Erotica. All rights reserved.
Check me out around the web